Surface Water Treatment--Hang Feng Tap Water Plant in Cixi, Ningbo
Cixi is located at coast of East China Sea, south coast of Hangzhou bay. Reservoir water is the main sources of the Cixi citizen. Hang Feng Tap Water Plant is the earliest and largest running water supplier with advanced "UF +RO" double membrane" treatment technology. Its daily treatment capability reaches to 50,000 tons. Dow membranes have been applied over the past decade.
In May, 2013, KeenSen BW-8040 membrane elements replaced the old membrane of Hang Feng Tap Water Plant. Now the system remains stable rejection rate at 98.9%- 99.3%, which can be fully meet the customer requirements with high permeate flow. The regeneration performance of membrane element is also praised by the owner. This project not only improved municipal tap water quality but also greatly reduced the production cost by using KeenSen reverse osmosis membranes elements.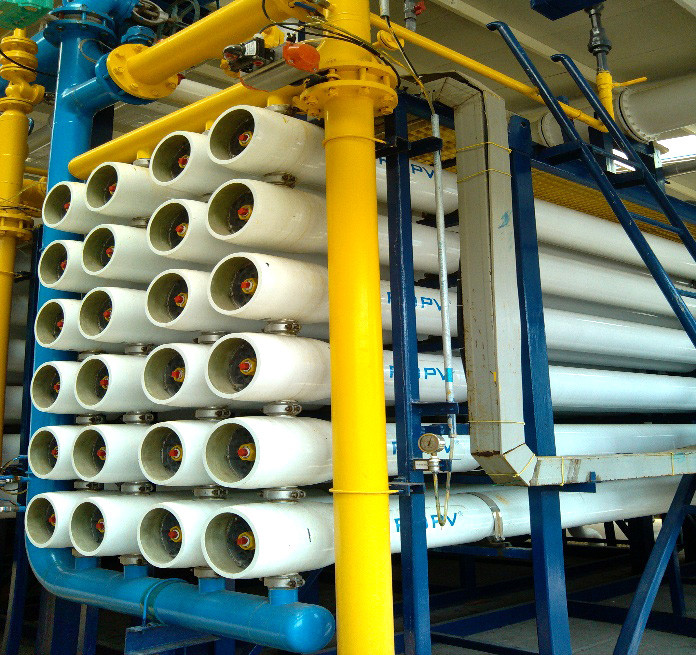 System Parameters:
| | | | | | | |
| --- | --- | --- | --- | --- | --- | --- |
| Model | Output/Set | Membrane Flux | Recovery Rate | Operating Pressure | Rejection Rate | Array |
| BW-8040 | 2000m3/d | 21.0LMH | 75% | 0.9-1.2MPa | 99.0% | 16:8 |
Welcome contact with us:
KeenSen Technology Co.,Ltd is specialized in aromatic polyamide Reverse Osmosis and Nanofiltration membrane elements of polyamide memebrane elements of R&D, production and service provider. If you need to learn more information about industrial reverse osmosis membrane elements, do not hesitate to send e-mail to sales@keensen.com or add skype: Keensen01