Surface Water Treatment - Reuse of Recycled Water in Cixi Xingfa Electroplating Factory
The main projects of Cixi Xingfa Electroplating Factory is matte tin plating, gold plating, semi-gold nickel selective plating, semi-gold nickel plating, all nickel plating, all tin plating and iron plating etc. which can use for computer connectors, hardware electrical switches, communications, home and electrical appliances etc..
The electroplating production line process water is using municipal and industrial wastewater as raw water, after flocculation clarification, multi-media and other processes for pretreatment into the end of membrane processing system. Membrane modules are using KeenSen RO series "BW-8040FR" fouling resistant brackish water membrane element. The system is running stably since December, 2013. The permeate flow and quality both meet the requirements of water recycled.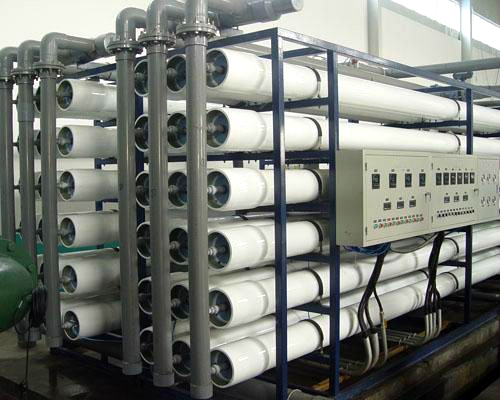 System Parameters:
| | | | | | | |
| --- | --- | --- | --- | --- | --- | --- |
| Model | Output/Set | Membrane Flux | Recovery Rate | Operating Pressure | Rejection Rate | Array |
| BW-8040FR | 3600m3/d | 24.0LMH | 75% | 1.5MPa | >98% | 12:6 |
Welcome contact with us:
KeenSen Technology Co.,ltd is specialized in aromatic polyamide Reverse Osmosis and Nanofiltration membrane elements of polyamide memebrane elements of R&D, production and service provider. If you need to learn more information about fouling resistant brackish water membrane element, do not hesitate to send e-mail to sales@keensen.com or add skype: Keensen01