BW-8040FR Replace Imported Brands, Highly Recognized by Customers----"Boiler Feed Water for Petroleum Industry" Project
A petroleum company in Xinjiang operates multiple sets of reverse osmosis membrane systems for pure water preparation and concentrated water recovery. The demineralized water of the 2nd pass reverse osmosis system enters into the boiler, and the steam generated from the boiler is injected into the underground oil layer. After the steam is cooled, the condensed water is mixed up with the crude oil to dilute the crude oil. The feed water of the project is tap water, and the source of water is local surface water of high hardness and alkalinity. It adopts the "Multi-media filter + Ultrafiltration + Double Pass Reverse Osmosis Systems" treatment process, and the total amount of membranes of more than one thousand.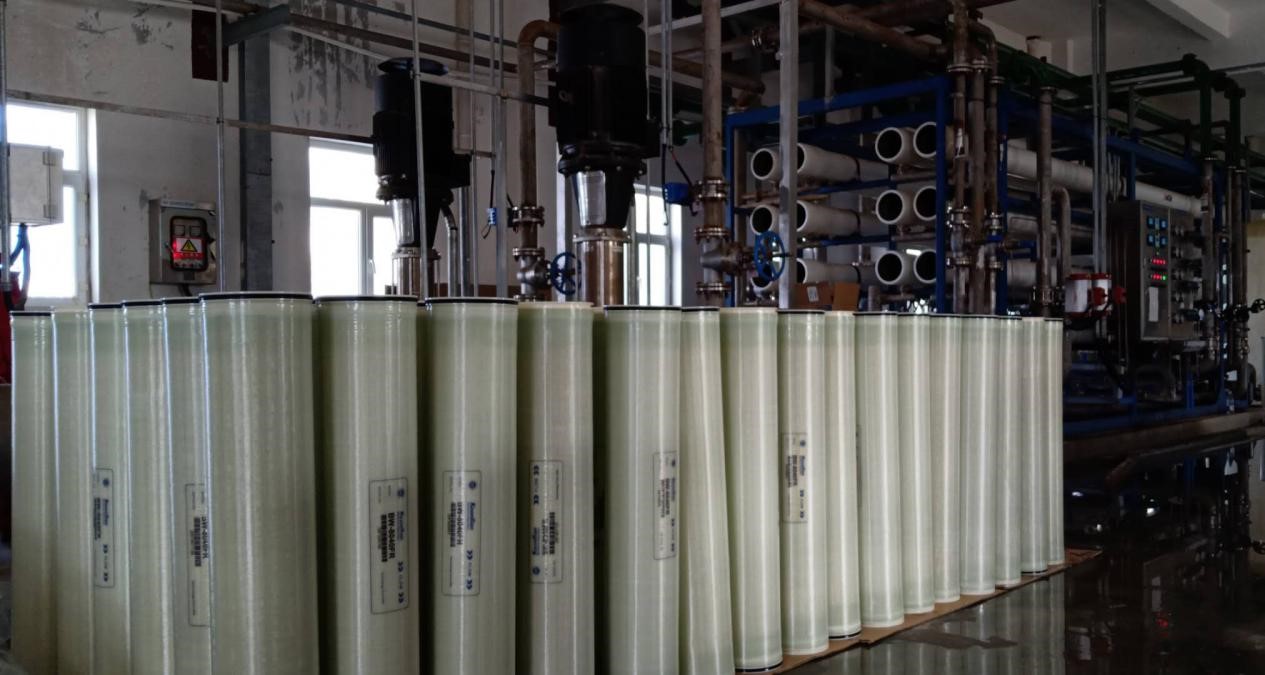 In September 2020, the water treatment workshop replaced the imported membrane elements used in 3 sets of reverse osmosis concentrated water recovery systems, and adopted Keensen "BW-8040FR" fouling resistant reverse osmosis membrane elements. The rejection rate of the system>98.8% after installation, flushing, commissioning, and running, and the recovery rate of the system is more than 75%.All the indicators meet the water requirements of the workshop, which is highly recognized by the proprietor.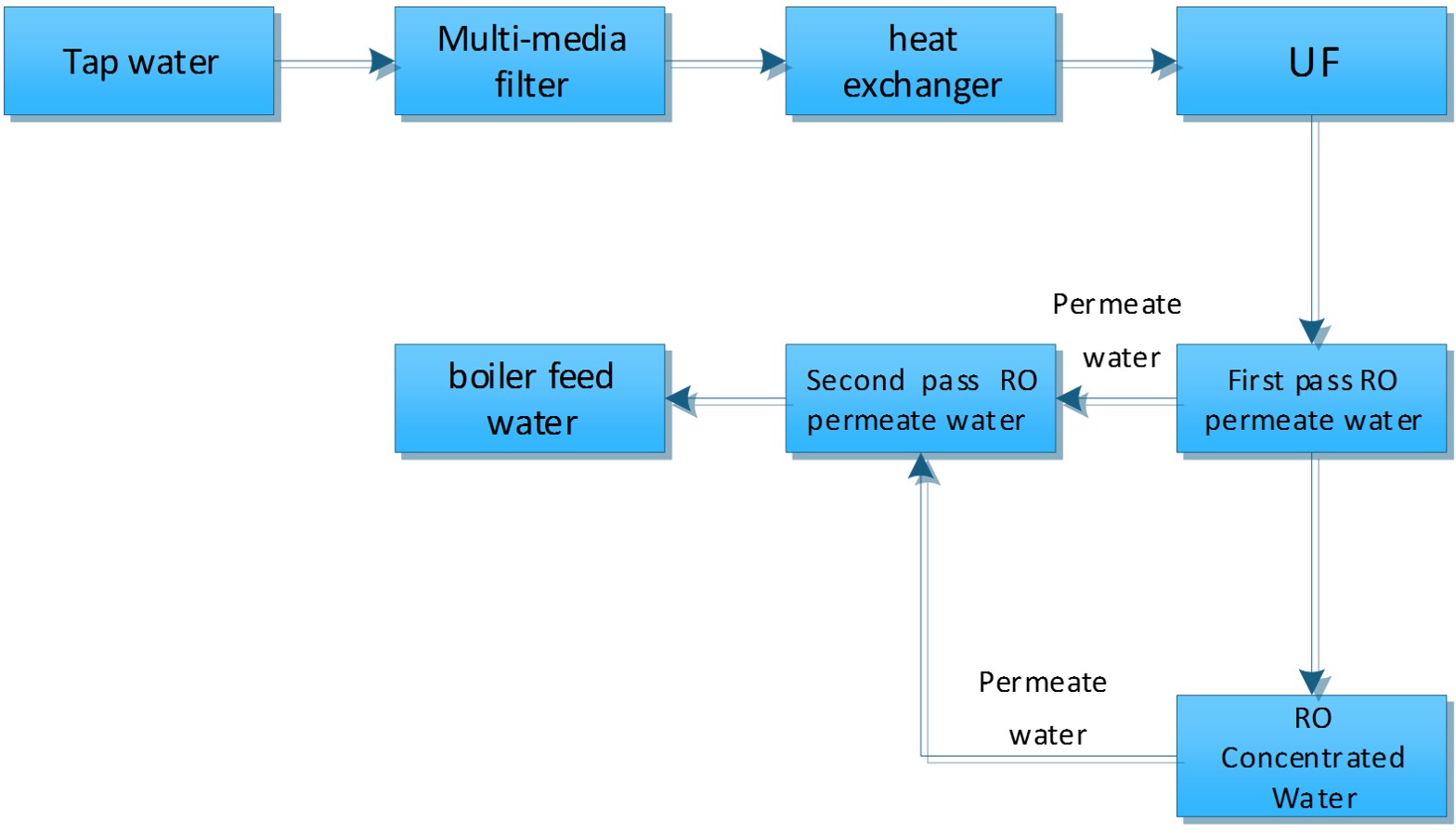 Process flow chart
Keensen will adhere to the corporate vision of "To be the preferred supplier of water treatment membrane product worldwidely", and adhere to the market-oriented and customer-centric concept, continuing to innovate and explore, to provide customers with better products and satisfactory services.